Trish furnishes art a fifth consecutive year, for the 2013 El Sueño De Esperanza Gala 28th Anniversary in Los Angeles California
September 24, 2013
In keeping with her famed "Glamorous Women in Fabulous Places®" marquee, Trish Biddle will be on hand at the 2013 El Sueño De Esperanza Gala in Las Vegas September, 24 benefiting PADRES Contra El Cáncer. The event is chaired by Eva Longoria Parker and Master of Ceremonies is Mario Lopez. Event Host Committee includes Beto Cuevas, Edward James Almos, Andy Garcia, Mario Lopez, Jessica Alba, Ryan Seacrest, Jamie Foxx, Oscar De La Hoya, to name a few. PADRES Contra El Cáncer is a non-profit organization committed to improving the quality of life for Latino children with cancer and their families.
For decades, PADRES has been serving the needs of children with cancer and blood diseases across southern California. Founded in 1985 as a small support group servicing 8 families by educating them about the disease and providing them with emotional support to help them cope during their child's treatment process. Today, PADRES has served more than 7,500 families and over 35,000 extended family members from all ethnic backgrounds servicing children and young adults with both cancer and blood diseases. For years PADRES has provided numerous services to the entire family including bilingual cancer education, transportation to the hospital, family meals, emotional support, quality of life activities and most importantly PADRES has provided HOPE.
Trish has donated several limited edition giclees for auction, and her painting "Flamenco Dancer" graces the programs, invitations, donor cards and other pieces promoting the event. [Click here to see "Flamenco Dancer"]
PADRES Contra El Cáncer (PADRES) brings together children, families, healthcare professionals and community leaders to promote a comprehensive understanding of childhood cancer and other blood disorders, as well as, effective methods for their treatment. They currently remain the only Latino organization of its kind operating within the United States. The success of their unique and inclusive program model is premised upon a health & education curriculum designed to be culturally–relevant, family–centered and community–based. All PADRES programs, activities and services, while oriented to the Latino community, serve childhood cancer patients from all races and ethnic origins. No family is turned away.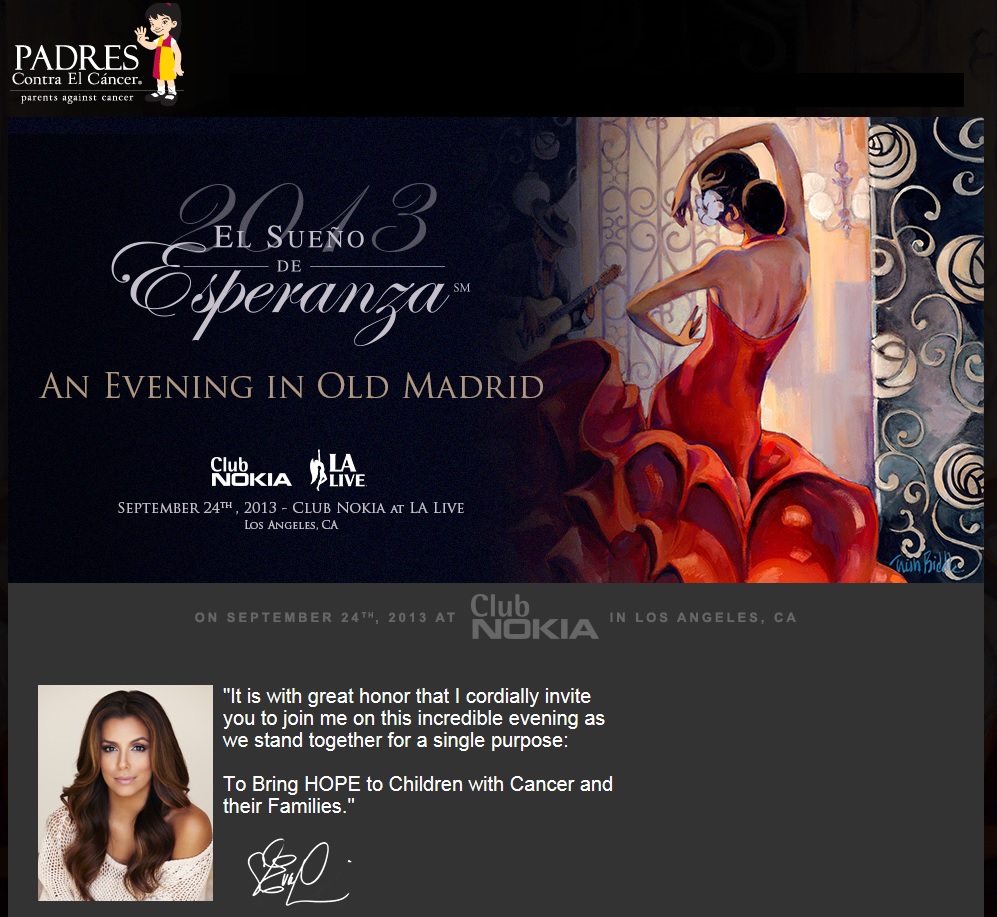 ...